Summer Term Graduation Day!
Our 7th Cohort's Graduation Day at Hotel School!
Congratulations to all of our incredible students! Commitment, enthusiasm, perseverance and hard work got them here. We are delighted and so proud of them all.
We look forward to seeing our graduates entering into wonderful world of hospitality!
Hotel School is recruiting!
We are excited to announce we are now taking referrals for September 2019!
We offer a 10 week, free hospitality programme, for those who are looking to gain entry into the industry.
We hold week long 'taster sessions' which allow potential students to get a taste for hospitality with our fun interactive sessions.
Taster Sessions: 10th-13th September 2019 - 10-3pm daily
Main Course: 24th September -28th November 2019
Main Course Eligibility Criteria:
Aged 18 +
No previous experience required, but an interest in hospitality is essential
Ability to commit to 10 weeks of training (Monday to Friday core hours between 10-4pm.)
Right to work in the UK
Please contact zoem@hotelschool.org.uk or 07845786453 for more details.
After a week of successful work placements with some of London's best hotels, the students demonstrate their skills at The Passage's Summer Garden Party. With over 300 guests, the students did an excellent job creating a specialty Hotel School cocktail, 'Purple rain'. This cocktail, infused with lavender, was invented especially for the event. The cocktails were a great success, and students did exceptionally well keeping up with the demand. A huge thanks to Bennett Hay for lending us a wonderful pop-up delights bike!
Will Greenwood: Our New Head of Sports & Fitness
We are delighted to announce Hotel School's new Head of Sports and Fitness, Mr Will Greenwood, MBE. As a British Lion, and with 55 Caps and 31 tries for England (plus a World cup Winner's medal), Will is ideally suited to the task of assisting our students in improving work-ready fitness. His day jobs as a Sky Sports presenter and founder of School of Hard Knocks both stand him in good stead for the challenges ahead. Welcome Will!
Honoured to have the support of HRH at our special sponsor event
#hotelschoollondon Mick Clarke, Chief Executive of the Passage. His Royal Highness, the Duke of Cambridge. Plus a.n.other.
Hanging out with the stars!
Ioan with the brilliant Chris Galvin, multiple Michelin Starred chef and excellent chap.
One of our favourite graduates at work at Park Plaza Riverbank.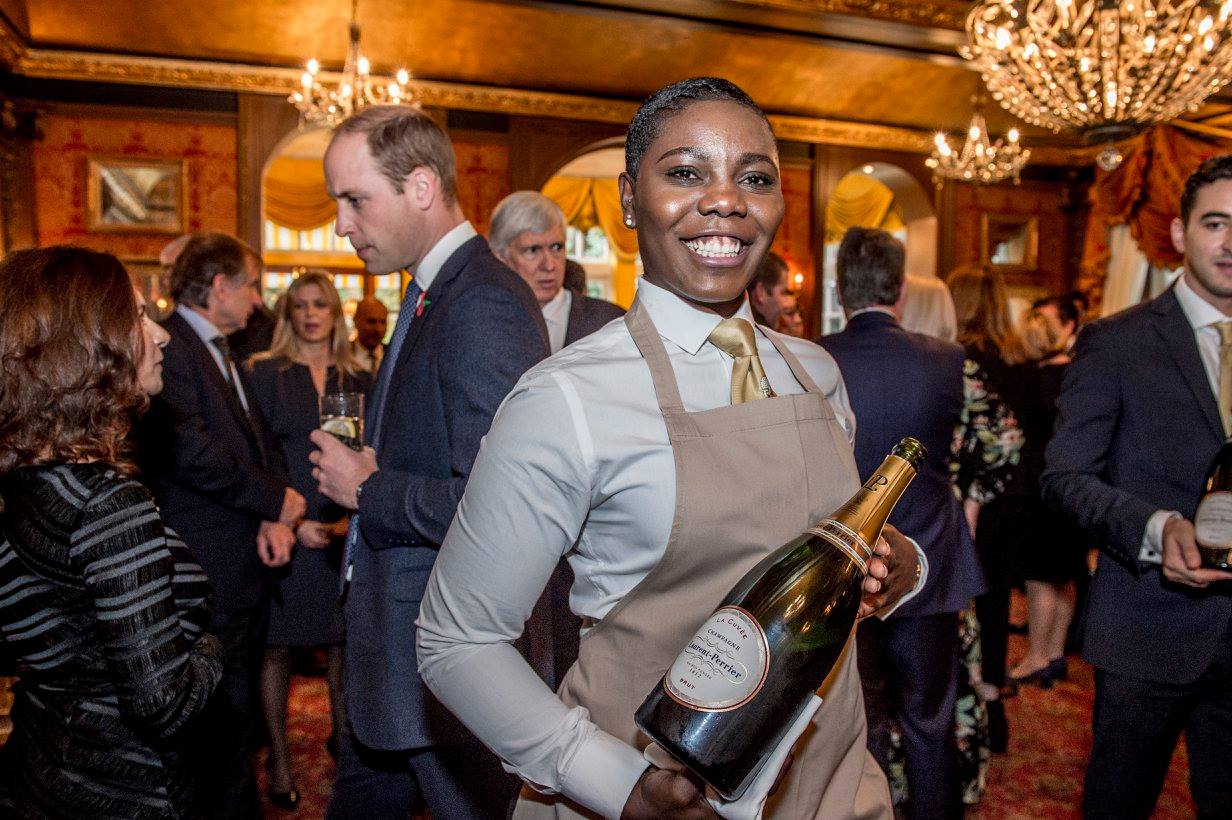 One of our students on a rather special training run!
Fabulous students and fabulous teachers!
The class of November 2017 about to graduate!
Veronique Bonnefoy - "The Headmistress" teaching her famous Cerises Jubilee. She thought life was interesting under Gordon Ramsay! With 2 of our fabulous students.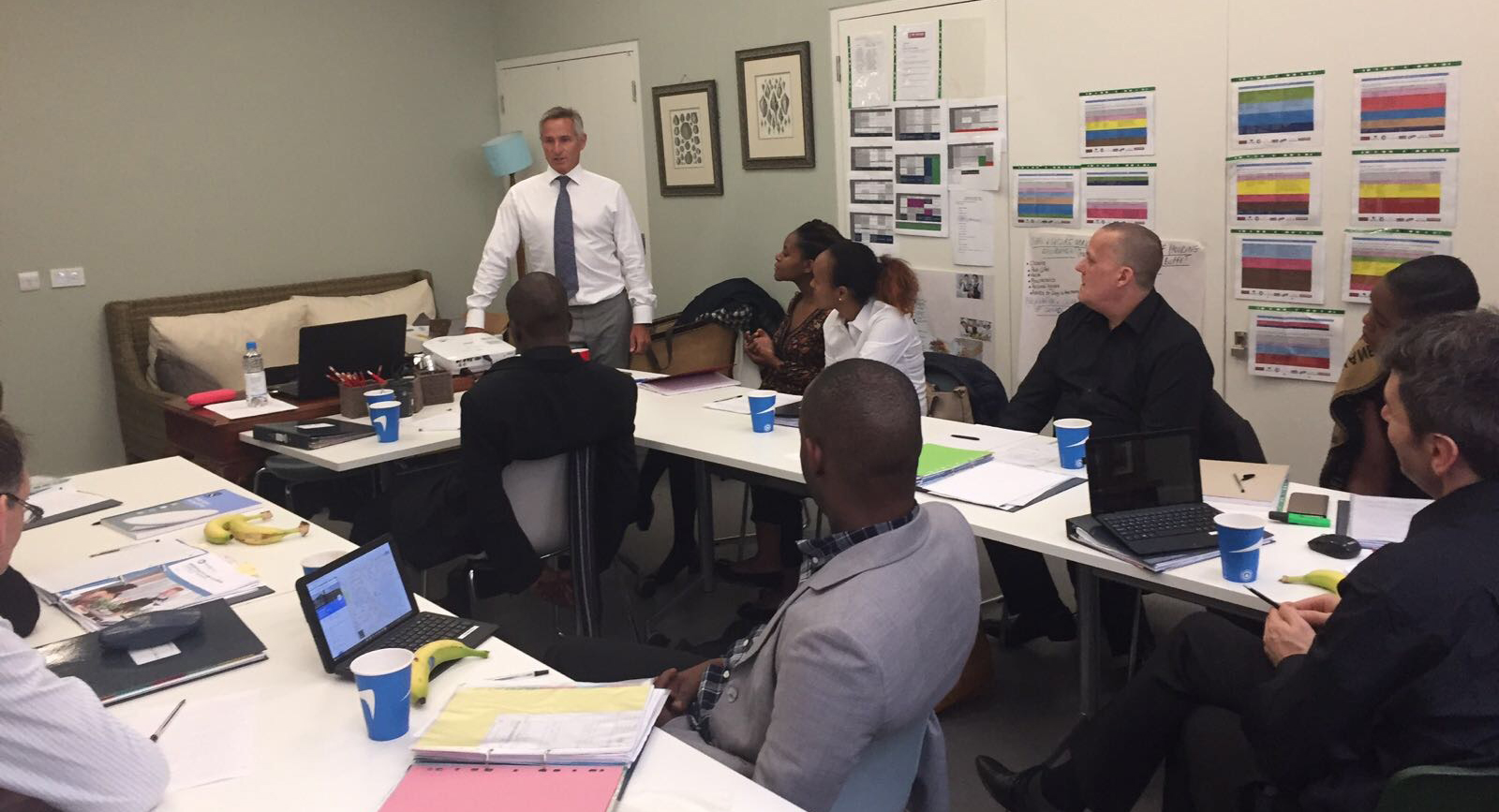 Meanwhile back in class...
Of our 20 teachers, this one is the weak link but he tries his best!
Graduation Day November 2017
#hotelschoollondon Very proud of yet another cohort of Hotel School students graduating.
Thank you for the songs Ronan Keating
#hotelschoollondon The fabulous Ronan Keating @rokeating singing to our guests at the Hotel School launch event.
Tha fabulous Jack Stein, plus some fish, plus our brilliant students with the "headmistress"
#hotelschoollondon Jack Stein @JackStein generously sharing his expertise at our launch event.